Come to Extremadura

Ven en compañía de tu mascota
Discover a natural welcoming destination you can enjoy together with your best friend.
Walking routes, bathing areas and natural landscapes are just some of the options for those travelling with their furry friends.
Extremadura: a pet-friendly destination
More and more families are keeping pets and, considered part of the family, they often accompany their owners to leisure activities and on holiday. That's why the number of establishments and activities that welcome pets is growing in Extremadura: there are more than 200 pet-friendly establishments according websites specialising in pet-friendly tourism. Extremadura stands out as one of the regions with the highest percentage of accommodation establishments, especially rural ones, that welcome pets.
Stay with pets
There are accommodation options for all types of tourists and pets in the region, from 5-star hotels like Atrio, to campsites and rural guesthouses. The Hospederías de Extremadura chain allow dogs and cats at all its hotels.
It is possible find an endless number of options by searching for "accommodation with pets in Extremadura" with online travel agencies or using the search options on websites that specialise in pet-friendly tourism. Nevertheless, every establishment has its own admission criteria and it is important that pets are well-trained and can coexist with other guests so that everyone enjoys their stay.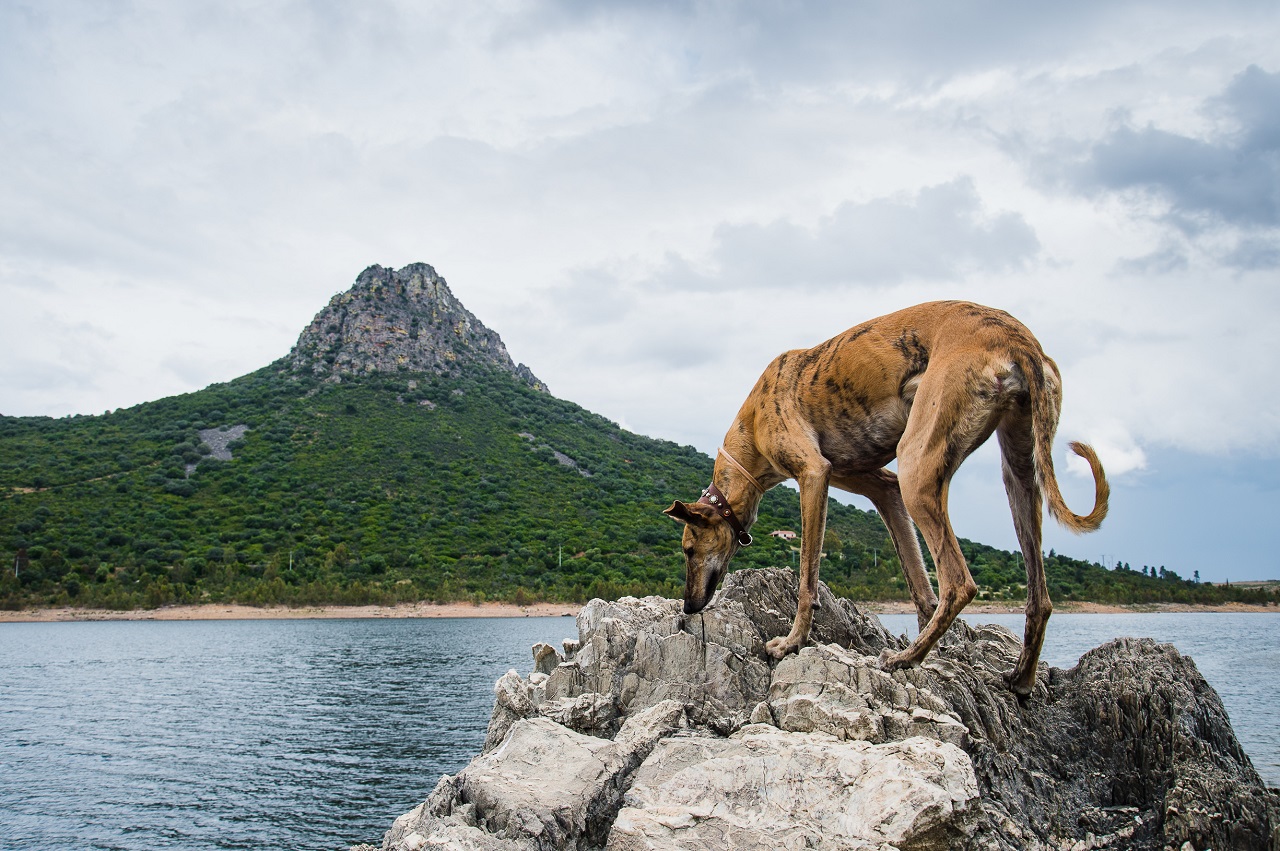 Year-round activities
As a welcoming destination where nature is an essential part of its very essence, Extremadura offers experiences and activities for those travelling with their canine or feline family.
Extremadura's network of walks is ideal for exploring with pets, while of course respecting the other species, especially protected ones, and reducing one's impact and waste. Monfragüe National Park, like many other natural spaces, allows visitors to walk with dogs provided they are kept on a leash. In any case, signposting enables you to discover places you can visit with your pet.
BTT routes and other sports are an option for more adventurous tourists with pets. And for those looking to relax, Extremadura is region where you can enjoy authentic local cooking while enjoying cultural attractions and UNESCO World Heritage Sites, all in the company of your pets.
In Mérida, for example, dogs can play in the Parque de los Milagros while in Cáceres it is possible to visit some of the city's parks with your dog, during specific hours. This Extremeñan city, much like Trujillo, Plasencia, Zafra and Jerez de los Caballeros, among other places, stand out for their welcome and respect for animals, with their membership of the European LIFE-SPAB Urban Project evidence of that.
Astrotourism is another attraction. Thanks to the low levels of light pollution, the skies of Extremadura make for excellent stargazing conditions. Areas like those around the Great Lake of Alqueva, which, like Monfragüe, holds a Starlight seal which also offers excellent routes suitable for exploring with pets.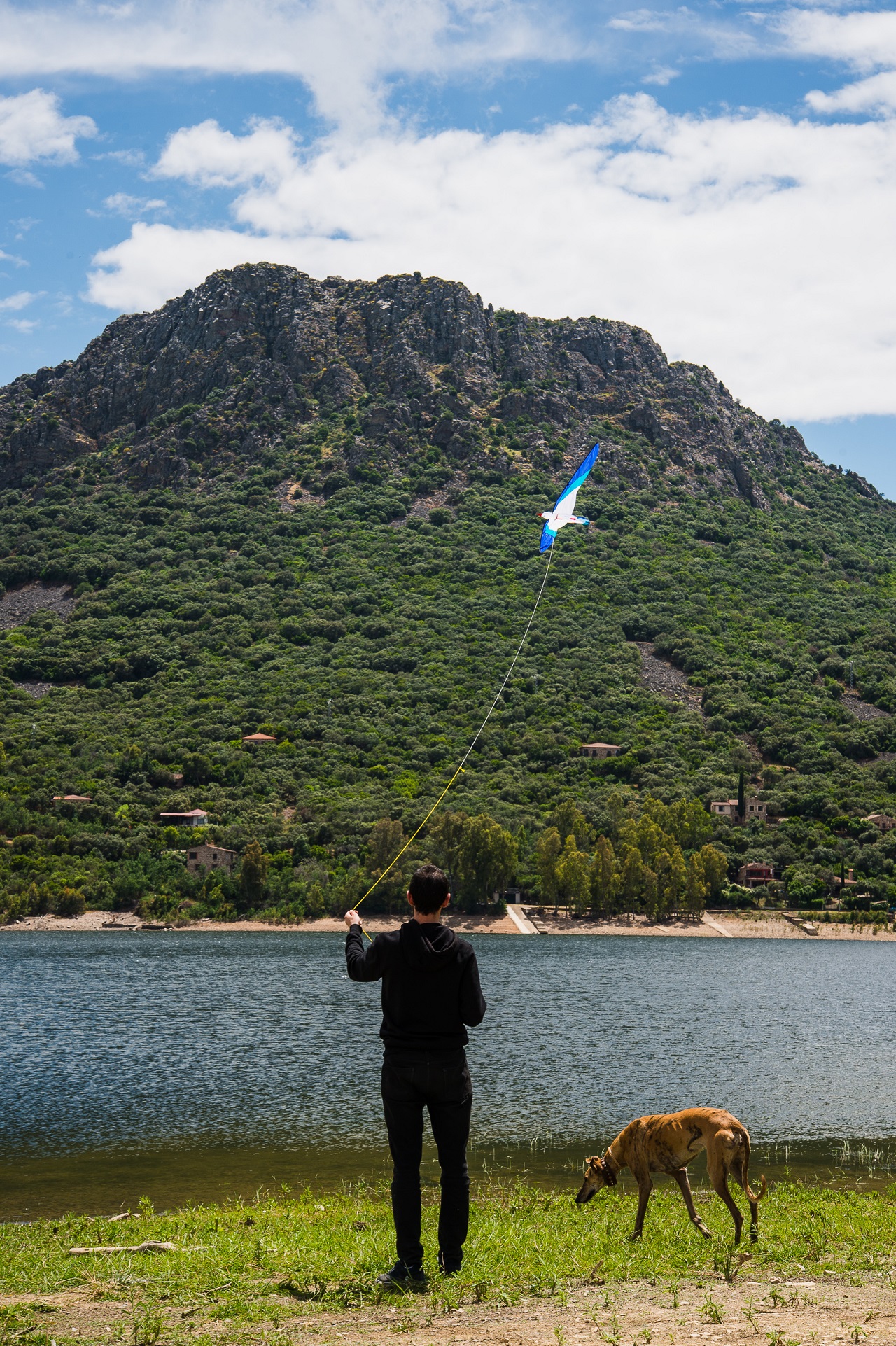 Extremadura on the water: pet-friendly
In the summer months there's nothing better than a refreshing dip in one of the region's more than 30 natural bathing sites.
Guía del agua
The Water Guide offers information on facilities and services at each bathing site, and also indicates those that accept pets on the grounds.

Look for the "Pets Welcome" symbol to plan your visit.
Advice for travelling through Extremadura with a pet
There are travel agents and "pet-friendly" symbols that allow you to identify services and places adapted to the needs of tourists travelling with dogs and cats.
Badajoz Airport is the entry point for those travelling by air. Depending the characteristics of your pet, they may travel in a carrier or in the hold. The train is another option for travelling with pets and some bus companies also accept pets. If you decide to travel with a pet in the car, you must adhere to road safety rules and recommendations.
In the event of any emergency or health issues, the recommendation is to find out the locations of veterinary professionals in advance and, if you plan to leave your pet unaccompanied at any stage, pet boarding facilities or sitters to look after them temporarily. To find these services, specialised social media for tourism with pets are particularly useful.
Finally, the Official Animal Identification Register of Extremadura (www.riace.es) can help locate lost pets.
More information:
Ilustre Colegio de Veterinarios de la provincia de Badajoz (Professional Veterinary Association of the Province of Badajoz). Av. Santa Marina, 9, 06005 Badajoz. 924 23 07 39. www.colegioveterinariosbadajoz.com
Ilustre Colegio Oficial de Veterinarios de Cáceres Professional Veterinary Association of Cáceres). Calle Diego María Crehuet, 6a, 10002 Cáceres. 927 22 44 25. www.vetercaceres.com