Come to Extremadura

Extremadura, un destino de película
Extremadura offers stunning landscapes and spots rich in history
Discover a region that has been chosen as the setting for many films and from where to gaze to all kinds of stars.
For decades, Extremadura has served as the backdrop for films and series of all genres. Love stories, court intrigues, or action movies have made Extremadura a film star in its own right.
HISTORIC HERITAGE: Extremadura can boast over 300 buildings with Site of Cultural Interest Status, including churches, palaces, or bridges, as well as nearly thirty Heritage Sites, not forgetting many landmarks of modern architecture.
NATURE - Extremadura is famous for the significant diversity of its vegetation and wildlife. More than 30% of its territory is included in a protected natural area.
CULTURE. Throughout the centuries, the region has maintained methods of sustainable management of the land, as well as ways of life that preserve the region's cultural heritage and identity, and which enrich its cultural and natural heritage.
WATER- Extremadura can boast over 1,500 of coastline bordering fresh waters, more than 50 bathing areas and eight inland beaches which were awarded Blue Flag status.
CLIMATE. Extremadura has 3,000 daylight hours per year and its Mediterranean climate guarantees mild temperatures from October to June.
SAFETY. According to data by the Spanish Home Office, the Autonomous Region of Extremadura ranks among the safest in Spain at least since 2012.
Extremadura is full of unexpected possibilities, as evidenced by the wide range of landscapes and ages that it is possible to recreate in it. You may visit its location and discover a territory rich in stunning landscapes and historically relevant spots.
Did you know that series such as Game of Thrones, House of the Dragon, Cathedral of the Sea, Still Star Crossed, Isabel, Inés of my soul, Drought or films such as 1492: Conquest of Paradise, La Celestina, Teresa, el cuerpo de Cristo or Tie Me Up! Tie Me Down!, among many others, where filmed in Extremadura?
Did you know that film-makers such as Mario Camus, Pedro Almodóvar, Ricardo Franco, José Luis Cuerda, Montxo Armendáriz, Basilio Martín Patino, Ray Loriga, Ridley Scott, Toni Gatlif, Mario Monicelli (one of the masters of commedia all'italiana) and Paul Verhoeven (the director of Basic Instinct) among many others, have filmed in Extremadura?
Did you know that "Buñuel in the Labytinth of the Turtles", was produced in Extremadura and tells the history of the shooting of "Las Hurdes: Land without bread" in 1933? This movie has been awarded several times, such as Goya as Best animation film (2020), European animated feature film in the European Film Academy (2019) and Jury distinction in The Annecy International Animation Film Festival (France) 2019.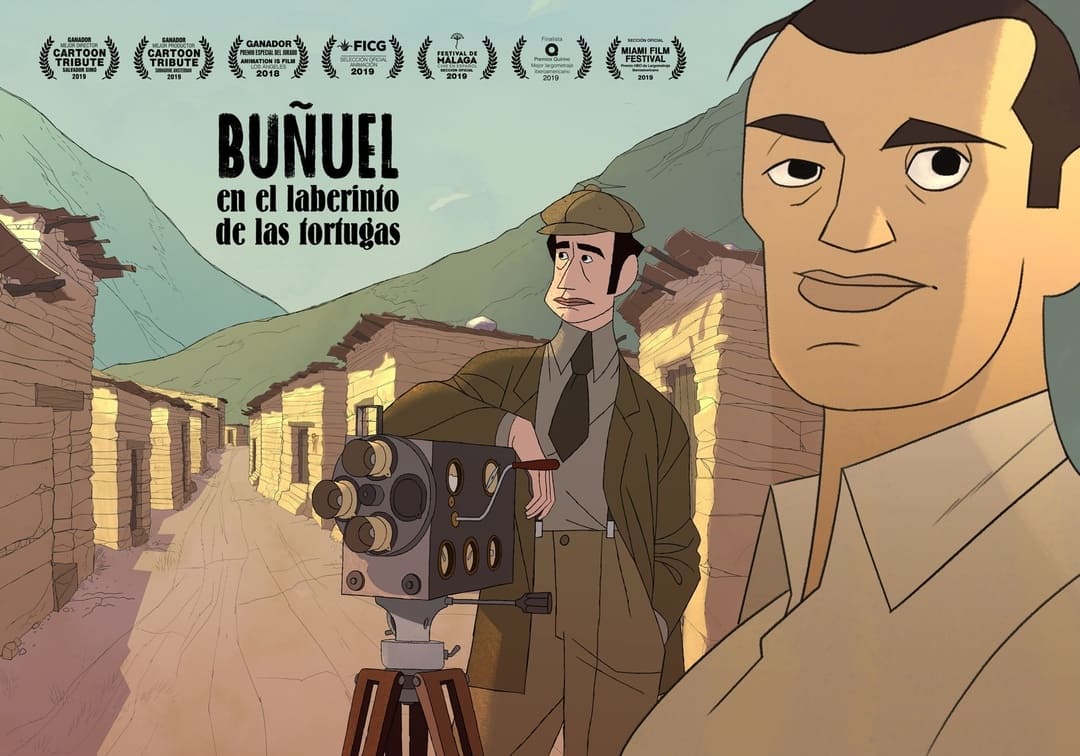 A World Heritage Site as your location
Since the beginning of time, many peoples have settled in the area. Thanks to this fact, today the region can boast having three sites awarded World Heritage Site status by UNESCO: Cáceres, Mérida and Guadalupe.
Cáceres was turned into King's Landing, the fictitious capital city of Westeros in Game of Thrones and House of the Dragon, but also 16th-century Verona in the American series Still Star Crossed. Cáceres monumental old town also served as the location of serveral series (Cathedral of the Sea, Still Star Crossed, Isabel, Inés of my soul) or films (Flesh and Blood, The Black Tulip, La Celestina, or Teresa, el cuerpo de Cristo) set in the Middle Ages.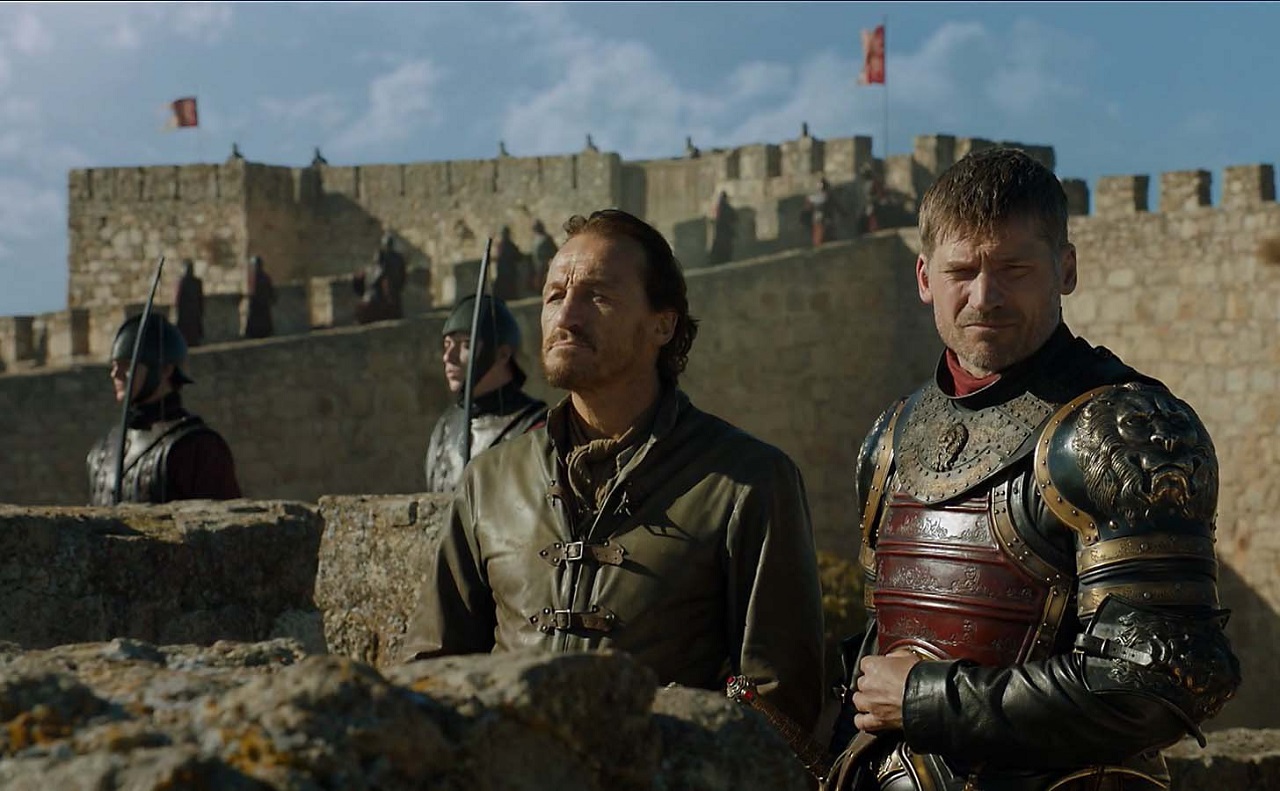 The impressive Mudejar façade of the Monastery of Santa María de Guadalupe served as the backdrop for The Little Nightingale, starring child singer and actor Joselito.
Mérida, best known for its Roman heritage, served as the location of Mario Camus' of The Holy Innocents in the 1980s and, most recently, The Sandman, with Hugo Silva in the leading role.
Settings of all kinds
On top of the ones described above, many other spots in the region have been used as real life settings for all kinds of scenes, due to the fact that the region's monumental and natural heritage is perfectly perserved.
Film-maker Ridley Scott, most know for its films Alien or Gladiator, chose Trujillo as the setting of his movie 1492: Conquest of Paradise. The Castle of Trujillo also served as a set for the Game of Thrones series, which was also filmed in Los Barruecos Natural Monument, in the municipality of Malpartida de Cáceres. The filming of Game of Thrones in Extremadura resulted in specific routes for fans to visit the different filming locations.
Other historical series, such as Carlos, Rey Emperador on the figure of Charles V, have used the Plasencia Cathedral or the Monastery of Yuste, in the astonishingly beautiful area of La Vega, where the series Hispania was also filmed.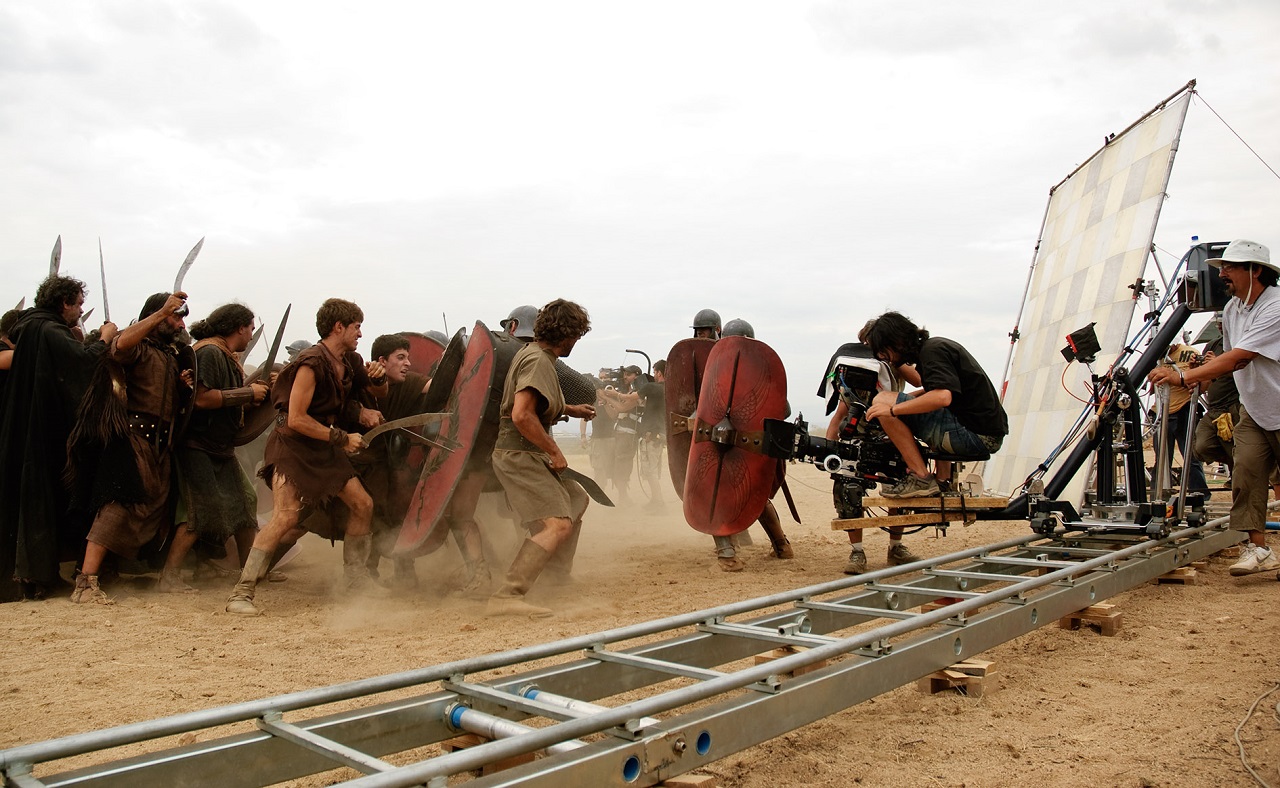 However, Extremadura is much more than a reminiscence of other ages: Plasencia is the backdrop of the local film Personal guarantee and the modern El Anillo Centre for Sports Innovation in Zarza de Granadilla became the secret operational base for the series Cuerpo de élite.
Besides, the town of Granadilla, declared an historical and Artistic Site, is the scenario for the final scene between Antonio Banderas and Victoria Abril in Tie Me Up! Tie Me Down! by the twice-winner of an Academy Award Pedro Almodóvar.
Lights, camera, locAction!
Extremadura Film Commission es la entidad encargada de promocionar Extremadura y sus localizaciones para el sector audiovisual, así como informar, asesorar y ayudar a los profesionales y empresas que deseen rodar cine, televisión y publicidad en la región. Gracias a su proyecto Caravana de Cine, iniciado en 2018, recorre la región descubriendo nuevas localizaciones que podremos ver en nuestras pantallas: https://www.extremaduraaudiovisual.com/
Die-hard film-lovers
The regional film institute, the Filmoteca de Extremadura, offers a complete programme throughout the year, including thematic film series. . https://filmotecaextremadura.juntaex.es
Film Festivals
Extremadura hosts several film festivals:
*Some images are courtesy from Extremadura Film Commission; others are stills from Game of Thrones (HBO), Isabel (TVE), Cathedral of the Sea (Antena3) and Carlos, Rey Emperador (TVE).