Come to Extremadura

Cheese Route
More than 100 companies, from farms and dairies to restaurants and accommodation businesses, make up a tourist itinerary that knows a lot about cheese.
Have you ever made cheese with your hands? Did you know that you can eat cheese in many ways? As many as exist in a chef's imagination. Traditional products like the Torta del Casar or cheese from La Serena, Los Ibores and Acechúche? Would you like to feel like a shepherd and spend an exciting weekend with family or friends?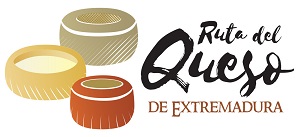 Extremadura offers you its RUTA DEL QUESO (Cheese Route), which has more than 140 companies and institutions, including farms, dairies, specialty shops, activities businesses, accommodations, restaurants, travel agencies and wine cellars. This gastronomy itinerary has been launched by the Directorate General of Tourism, with the collaboration of the Provincial Councils of Cáceres and Badajoz and the Designations of Origin Torta del Casar, Queso de La Serena, Queso Ibores and Queso de Acehúche, Extremadura net of rural development and local action groups.
As a result, it is possible to know the origin and the manufacturing process of this food by visiting farms and producers, tasting it at restaurants and at charming lodgings, through exciting experiences related with nature, heritage and history of their territories, by diferent companies.
For centuries, flocks of sheep and goats, transhumance paths, drovers, their cultural heritage and traditional fare with dishes like migas (fried breadcrumbs), caldereta (lamb stew) and, of course, the varieties of cheese, have been part of the Extremaduran landscape and people.
In addition to the four cheesemaking territories mentioned above, the region boasts a long list of municipalities and towns that are strongly linked to this delicacy: La Vera, Monfragüe, Tajo Internacional-Sierra de San Pedro, Tierra de Barros, Tentudía and Zafra-Río Bodión.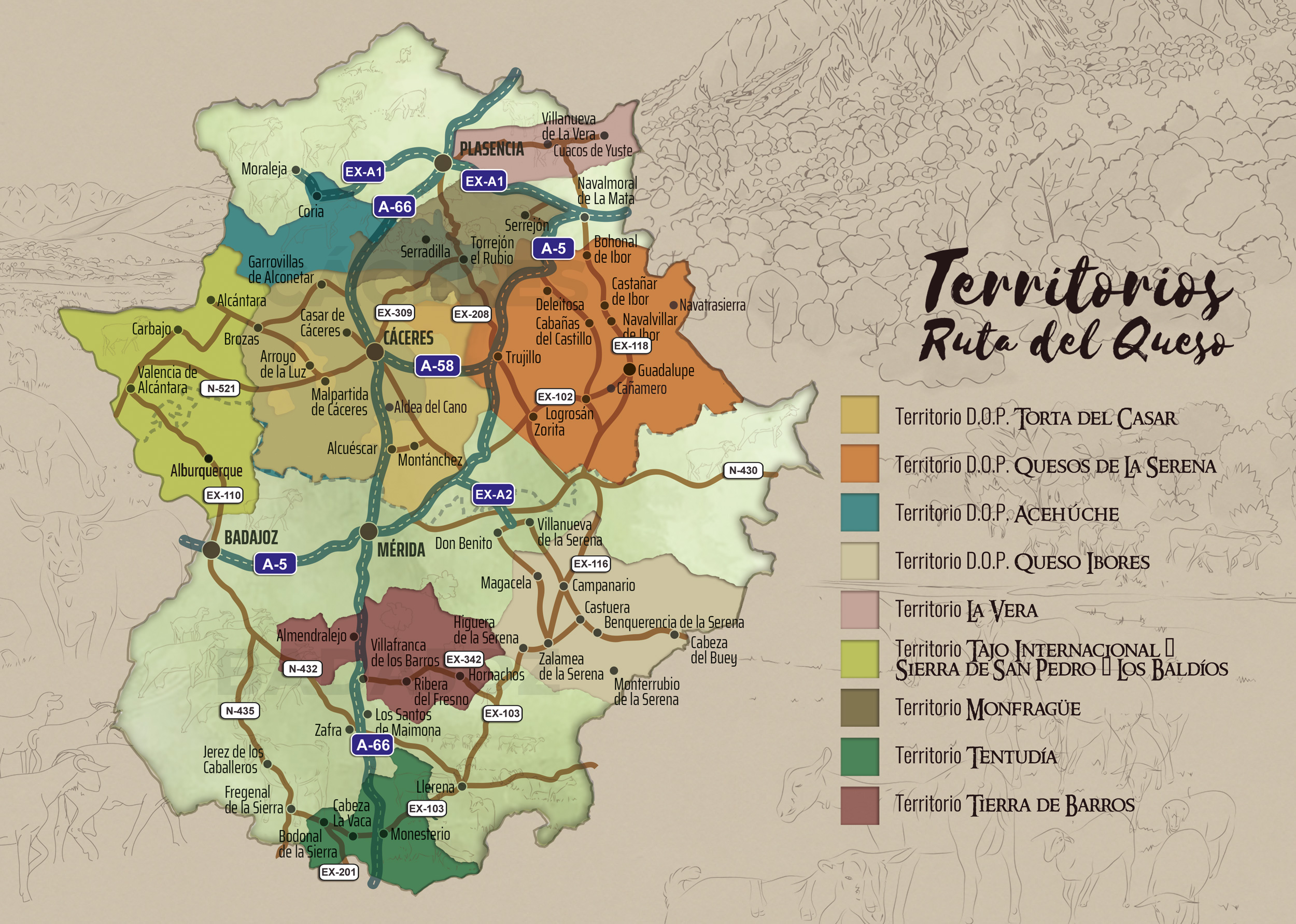 Visit http://rutadelqueso.es/en/home/ to find out about the different itineraries, dairies, restaurants, specialty shops, lodgings, the calendar of fairs and festivals, and recipes for you to enjoy these Extremaduran delights and delicacies. We can also offer you this complete guide.
Cheese Route Guide
Experiences Guide