Come to Extremadura

Autocaravanas en Extremadura
An ideal destination for the itinerant tourist
Extremadura has joined the boom in camper van touring, a way of travelling that is increasing in Europe. More and more towns have areas equipped to provide a quality service for the traveller.
In large towns such as Badajoz, Cáceres, Mérida, and Plasencia within reach of their historical centres. In small towns and villages with a rich historical heritage such as Trujillo, Valencia de Alcántara, Zafra, Jerez de los Caballeros, Medellín, and Fregenal de la Sierra, or surrounded by nature in spectacular locations in the Valle del Jerte, La Vera, Sierra de Gata, the Villuercas-Ibores-Jara Geopark, La Serena, and the Campiña Sur.
Over thirty municipalities, some of small size such as Torre de Don Miguel and Santiago del Campo (Cáceres province) and Berlanga and Maguilla (Badajoz province), have service areas and overnight stay points for camper vans with essential facilities such as drinking water and electricity and the emptying of grey and black water.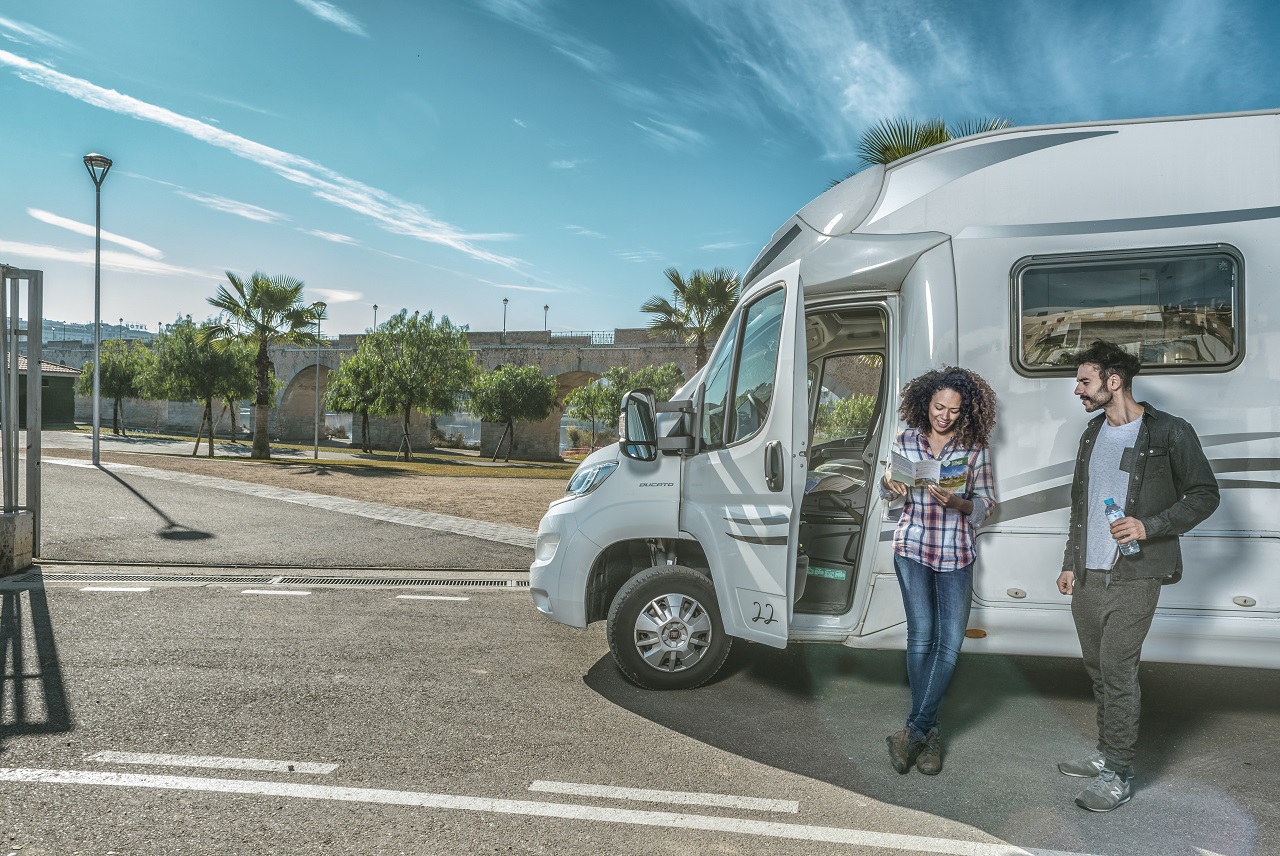 These services are distributed all over Extremadura, both near the motorways which cross it from east to west (A-5) and from north to south (A-66) and in more secluded places for those travellers who prefer to lose themselves on secondary roads among dehesas, sierras, and valleys.
Once in Extremadura camper van enthusiasts have a thousand and one possibilities: discovering one of the best preserved natural landscapes of southern Europe with over 50 protected spaces including Monfragüe Natural Park, the Tajo Internacional Nature Reserve, and the Cornalvo Nature Reserve; visiting the three enclaves of Extremadura which are World Heritage Sites, i.e. Cáceres, Mérida, and the Monasterio de Guadalupe; or savouring the varied local gastronomy in restaurants and tapas bars in Badajoz, Zafra, Trujillo, or Plasencia. They can also take part in some of the events and festivals which have made Extremadura famous, such as the Jarramplas of Piornal (January), the Badajoz Carnival, the Festival of the Cherry Tree in Flower in the Valle del Jerte (springtime), the Easter Week of numerous towns, the Mérida Classical Theatre Festival, and the Magic Autumn of the Valle del Ambroz, among others.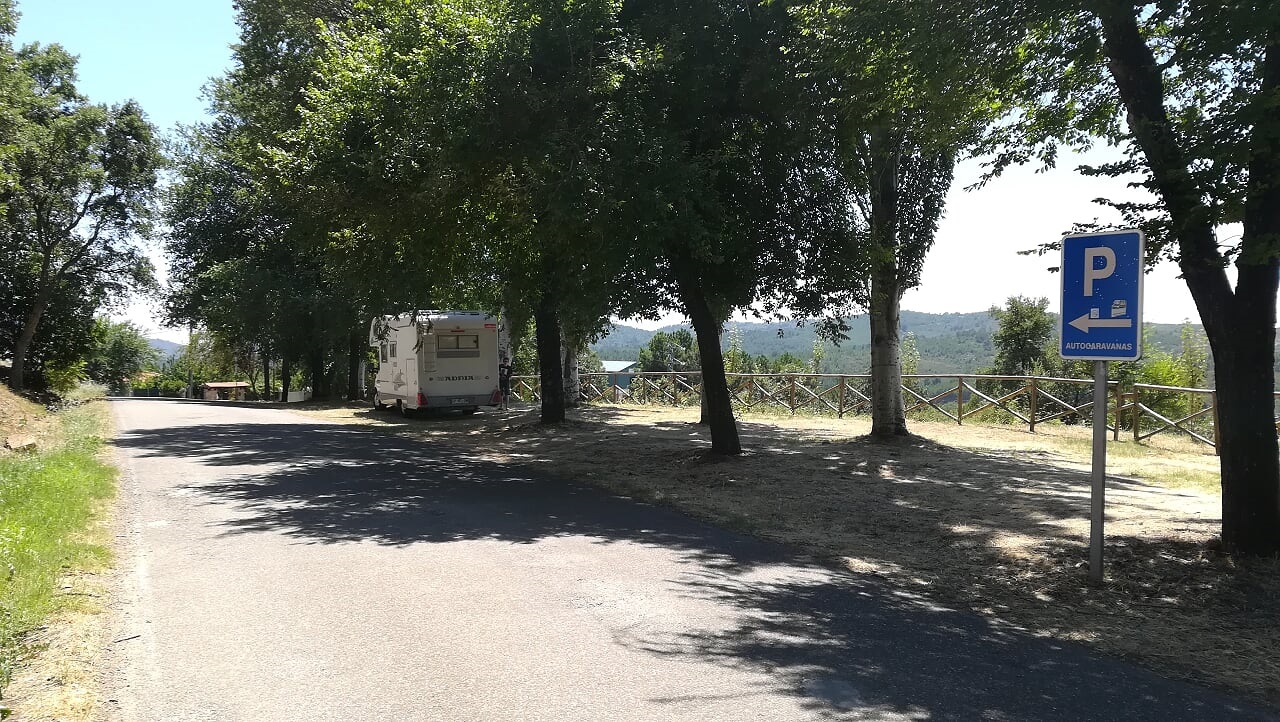 *Photos lent by the Town Councils of Badajoz (#ElijoBadajoz) and Torre de Don Miguel.
Guide to campsites and camper van sites